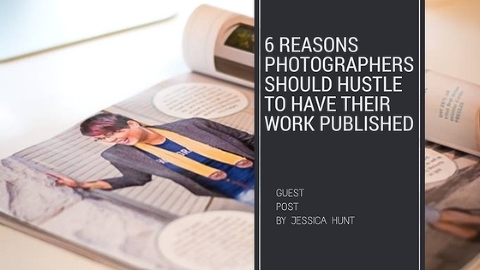 This month's guest blogger is Jessica Hunt of Jessica Hunt Photography.  We became social media friends a while back, but had the opportunity to meet in person during the Queen Photographers Workshop this year.  Jessica is a beaming ball of energy and has great insight in to getting your work published.  If you're a photographer that is wanting to know more about publishing your images then this article is for you!
---
6 Reasons Photographers Should Hustle To Have Their Work Published
1. Having a wedding or session published enhances your client's experience with you and your brand.
Can you think of a better compliment for a couple than an email saying that their big day has been selected for publication? No? Me either!! Imagine your couple's joy when they find out all of their hard work and planning is being rewarded by a publication's selection. Not only will they be overjoyed at the prospect of their day and love being shown-off by a publication, but they will also be even more impressed with their photographer and level of service provided by their tog after seeing themselves up on, as some would say, the big screen.
2. Getting published gives your work and brand exposure beyond your own platforms and circles of influence.
Getting published on various publications and locations throughout the internet is not only a compliment and flattering for you, but it also allows more and different eyes to see your work than your own social media would. Nailing publications on blogs that have large, active followings can help you grow your own tribe of supporters outside your personal sphere of influence, and could possibly put your work and style in front of potential clients you would have otherwise never been able to reach.
3. Being published creates marketing opportunities for your business.
Wondering what to boost on Facebook or what to show off as your accolades for your business? Well, wonder no further my friend, because getting published is the answer. Once you get published, you can craft ads or boosted posts that show off your accomplishment and work to potential clients. You will be able to establish yourself as a published professional photographer with a click of a button to either potential clients, other photographers, and anyone who visits your website or social media channels.
4. Showing off your list of publications impresses prospective clients and establishes you as a trusted professional in their eyes from the jump.
Getting published is not easy or a cake-walk, so when prospective clients can easily find proof of your publications, your work and brand immediately come across to them as more valuable and exclusive. In our current wedding industry, brides are now looking for published photographers to hire because they have hopes of having their own day published or featured. So, showing these prospective clients from the jump that you have what it takes to be published immediately puts you at an advantage.
5. Publications help to establish your brand and work as publication-worthy and therefore more desirable.
Everyone wants the best when they purchase something. Whether it's the best version of the iPhone or the BEST wedding photographer, clients are looking for what they think (or have been convinced) is the best fit for their needs. So, when you've been published more times than any of the other photographers in your market, you're displaying to every prospective client that you are the BEST; the best photographer for them and the best choice for their wedding day.
6. Being published has MAJOR SEO benefits!
Most clients use search engines to find their wedding vendors, so having strong backlinks to your site and a good domain authority are incredibly important for your success in this realm of business. For every publication you earn, your site will gain a strong, appropriate backlink which will in turn increase your spot in search-term rankings. SEO is a huge and complicated monster to tackle as a business owner, I get it, but if you start out of the gate gaining backlinks from publications and raising your domain authority in this way, you'll be ten steps ahead of the other guy.
---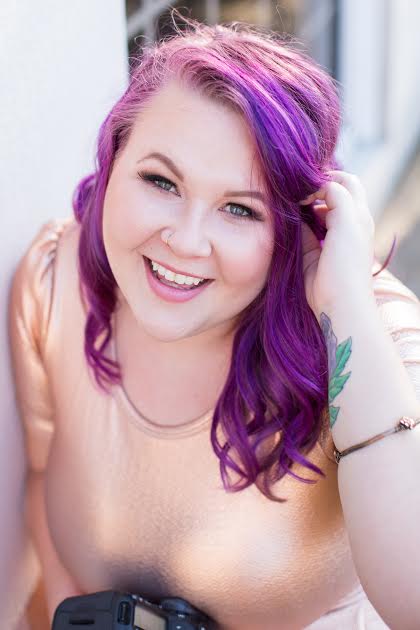 Jessica Hunt is wedding and lifestyle photographer based out of Columbia, South Carolina and has photographed over 75 weddings in her career. Jessica has a Bachelor's of Arts in Studio Art with an emphasis in photography from, the famous Southern liberal arts school, Columbia College. Jessica Hunt Photography was founded in 2011 and now serves 20 to 25 couples a year throughout their wedding photography experience. Jessica is going on 7 years of shooting weddings professionally across the Southeast, and Jessica Hunt Photography's work has been published in both print and online publications over 30 times throughout the past two years. She is passionate about couples and capturing genuine moments and is a member of both the Professional Photographers of America and the Professional Photographers of South Carolina. She has been named among the best wedding photographers in Columbia for 2016 and 2017 by Expertise.com, and has a passion for enriching the photography community by building real relationships with other business owners and pushing those peers to enhance every portion of their businesses. Jessica Hunt Photography currently serves couples throughout the Southeast and is available for worldwide wedding coverage while specializing in naturally-lit, fine art portrait work and photographing classy, head-over-heels-in-love couples!  You can find her on the following platforms: Facebook, Instagram and her website.