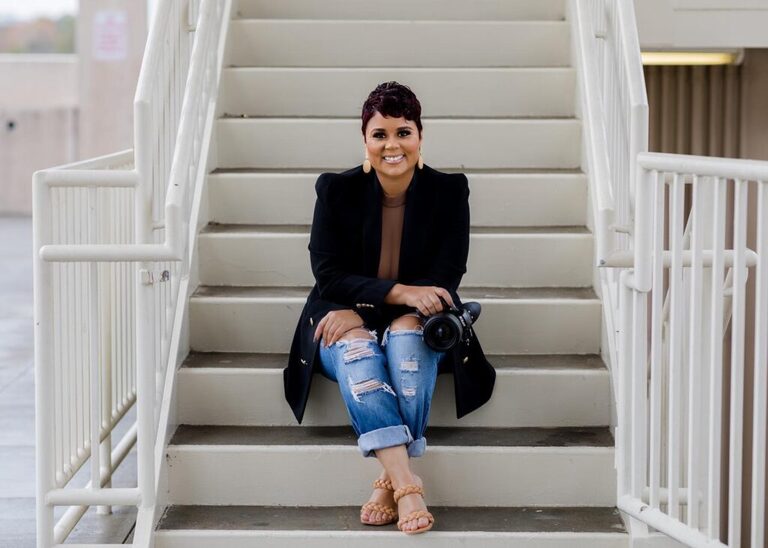 My Vision For DBP
At the time of this post Denise Benson Photography will have been in business for 12 years, with 1.5 years being full time.  And during that time I've niched down to branding photography helping Charlotte (and beyond) area businesses showcase their brands and tell their stories.  When first starting DBP my goal was to do this as a side hobby.  To use the extra income to fund a lifestyle that included travel and to help pay down some of my debts.  But along the way it became so much more.
As a Charlotte area branding photographer my mission goes beyond capturing beautiful images; it's about helping my clients showcase their brand's personality, values and story. I know the power in visual storytelling.   And I want to work closely with my clients to understand their vision and create compelling visuals that resonate with their target audience.  I want to elevate your brand WITH you!
One of the best compliments a client can give me is to tell me they enjoyed their experience with me.  While yes, I always want you to love your images and I want those images to help your brand succeed, it means so much more to me when you enjoy the overall DBP Branding Experience.  Customer service is at the heart of what I do and I know that giving you this elevated feel during the duration of your time with me (from the onboarding process to delivery of your final images) will last far beyond the utilization of your photos.
I am excited to see what's to come for Denise Benson Photography over the course of the next 12 years and I hope to take things up a notch.  I am grateful to each and every client that has hired me over the years and can't wait to see what's in store!  If you'd like to book a branding session then I'd love to chat with you!  Contact me today to see how we can work together.