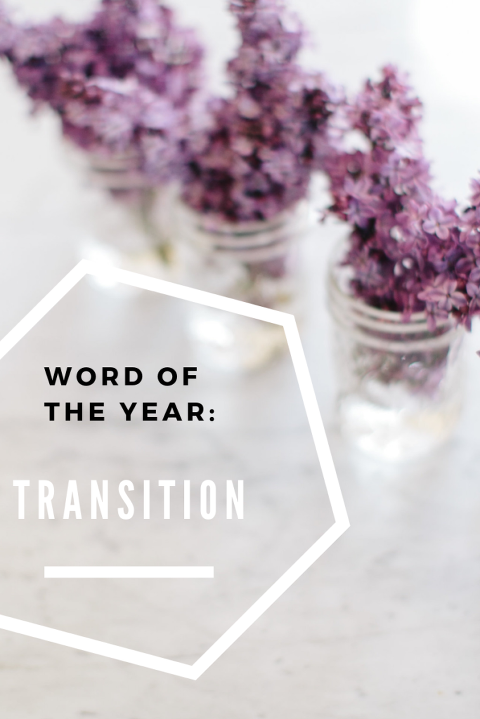 One Word: Transition
Every year I start things out with a blog post all about my word of the year. It's something that has come to mean a lot to me not only in my personal life, but also in my professional career. My word for 2018 was Leap. And boy did it ring out in almost every aspect of my life. I decided to put my fears aside and do some pretty cool things like took on my first destination wedding gig as a second shooter, I was a panelist at a business conference (and if you know me you know I HATE all forms of public speaking), and I recently began promoting my first workshop alongside Kristen of Lavish Moments/K. Marie Photography. Forcing myself to take actions on things was a great motivator to make my business even better.
And since leaping worked out so well for me it brought me to my 2019 word of the year, Transition. While taking these leaps in 2018 it allowed for some clarification in certain aspects of my business the biggest of which is ending my career as an intimate wedding/elopement photographer and putting my focus more on branding clients.
I've loved working with my past wedding clients and was so happy to end this part of my journey by shooting my sister's wedding, but I've known for a while now that it was time to leave this behind to focus on my true passions. You may still catch me behind the lens at a random wedding or two as a second shooter so I'm not hanging up my hat completely, but moving out of this space as a lead photographer will allow me to put more of my time and energy into giving my branding and portrait clients an even more amazing experience.
My primary focuses from here on out will be brands and portraits (including families, maternity, couples and seniors). I am forever grateful to those of you that have been a part of this journey with me for the last 7 years and I'm truly excited to see what's in store for the next 7 years and beyond. Seven is the number of completion in the Bible and while my story is far from over I am thankful for the ending this 7 years has given me. And with year 8 on the horizon in just a few short months from now I am excited about all of the beautiful beginnings!  To see more of what's in store for my branding clients please check out my latest promo video from Sierra Collins Photography: