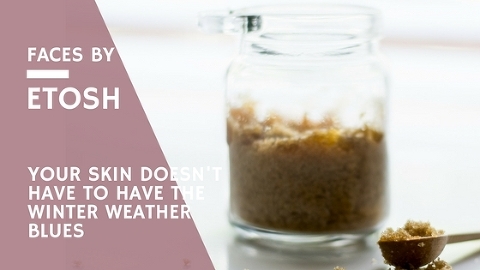 Your Best Skin For Winter Weather
Today marks the first day and month of my Guest Blogger Series.  Over the course of 2017 I plan to collaborate with different entrepreneurs, creatives, etc and bring you a new guest blogger each month.  It's something I'm super excited about and that I hope my readers will enjoy!  
When E'toshia McFarland reached out to me about guest blogging I was excited to be working with someone in the skincare industry because it's such an important part of my regular routine.  I don't like to break the budget on skincare products, but I do love to have healthy, glowing skin.  When we discussed possible dates for her post and we settled on the winter months I just knew she would be the perfect go to person to teach us how to properly care for our skin during this time of year.  She is a talented makeup artist (Faces by Etosh Makeup Artistry) based out of Columbia, SC.  She specializes in providing 'eye popping beauty' looks for women, through the means of proper skincare first, followed by glamour.  She is a recent graduate of the Kenneth Shuler School of Cosmetology Esthetics program and is a firm believe that "makeup is only as good as the skin underneath it."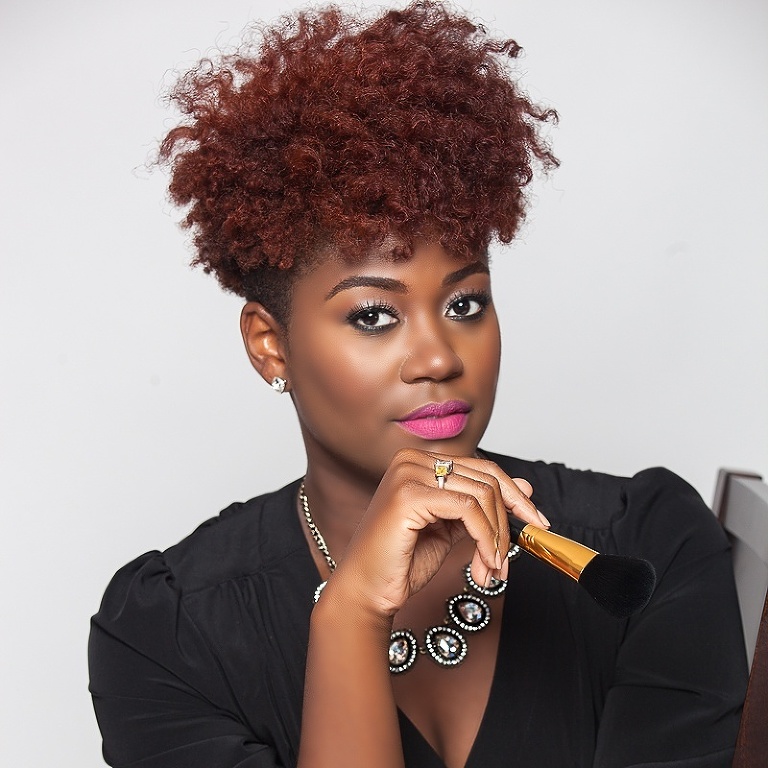 Grandpa Winter has arrived and brought Uncle Dry, Aunty Cracked and Cousin Ashy along for the ride. You've scheduled family portraits and want your skin to look its best. You don't want the photographer working overtime correcting your dry patches, fine lines and dull skin in Photoshop. So what can you do to get your skin photo shoot ready with no filter? Here are some tips I follow on how to properly repair my skin during the winter months, resulting in refreshed looking skin just in time for a photo shoot. What's even more awesome about these tips is that they are appropriate for males and females! Yup, you heard me right guys, so let's jump into it.
CLEANSE: Cleanse your skin daily to remove any surface debris and oil accumulated throughout the day caused by the environment. Remember to choose a cleanser that is appropriate for your skin type.
| | |
| --- | --- |
| Skin Type | Treatment |
| DRY- Lacks Oil | Creamy products that stimulate oil production |
| DEHYDRATED- Lacks Water | Hydrating moisturizers and gel masks |
| NORMAL- Good Oil- Water Balance | Maintain good skin care routine |
| COMBINATION-Oily/Dry + Oily/Normal | Cleanse, exfoliate, use water based products |
| OILY-Excess Sebum Production | Cleanse, exfoliate, use water based hydrator |
| SENSITIVE- Easily Irritated | Refrain from exfoliating and heat exposure |
EXFOLIATE: Exfoliation aids in sloughing off dead skin cells to improve the skin's appearance. Incorporate exfoliation into your skin care routine 1 to 2 times a week. This process should be done after you cleanse your skin.
MOISTURIZE: Moisturize your skin while it is still damp with an oil based moisturizer to reduce transepidermal water loss. Using an occlusive product that is thick in texture such as cocoa butter or shea butter, will help further hold in moisture and protect the skin's top barrier layer. This is a great way to fight off dry, cracked and ashy skin on the body, especially on the hands and feet.
EYE CREAM: Incorporate the use of eye creams early on in your skin care routine to slow down the production of fine lines, wrinkles and puffiness. I would suggest using an eye cream in your early 20's. Eye creams are thick in consistency to help protect the thin, delicate tissue around the eye area. Remember to use day and night to see benefits of firmness, reduced lines and decreasing puffiness.
SUNSCREEN: The most common misconception is that people of a darker complexion do not need to use sunscreen. That is TOTALLY untrue! The use of sunscreen daily helps to protect the skin from the sun's rays. Excessive sun exposure leads to aging along with hyperpigmentation and skin cancer.  
INTERNAL/EXTERNAL FACTORS: Keep in mind that a healthy skin care journey is also dependent on internal and external factors in your life. Such factors include habits, diet, exercise, medications, your environments, vitamin intake, hormones etc.
Find E'toshia on Facebook + Instagram!