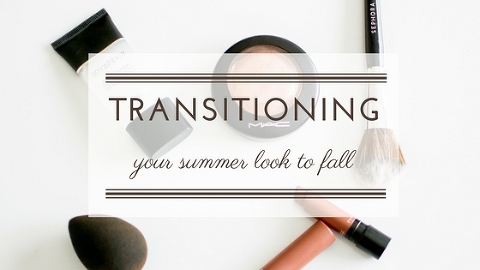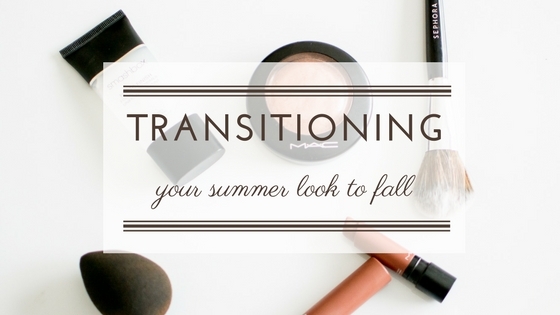 Guest Blog Post by Maranda Williams
So every single blog I have ever read about transitioning into fall fashion, makeup, or other lifestyle related trend always begins with verbiage about tree leaves changing colors and the little kiddos heading back to school. As a mom, yes, I am excited about the decrease in my grocery budget (more lipstick money) and a decreased need for oil control on these 100+ degree temperature days, but I think this is an immense turning point in the year that many bloggers and journalists neglect. The fall signifies a crossroads in the year for many professional women. Budgets at the office are in, and it is time to plan for the new year, and plan the reinvention of your professional brand for the huge push to start new career opportunities in the new year to come. Summertime makeup at the office can be minimal for most, as we fight the good fight to embrace our natural beauty and rely on mineral powders, mascara, and bronzers. The fall, however, is a perfect time to amp up your beauty regimen; after all, if you are anything like me, you may as well get up early instead of sleeping through the 5 alarms set to get your kids to school on time.
Office Makeup Etiquette
It is good manners to use a great foundation! Minimize pores and imperfections with a liquid or cream foundation that has buildable coverage to minimize over doing it, and maximize your professional, polished office look. My faves right now are the Make Up For Ever HD foundations (medium, buildable coverage) and Becca's Ultimate Coverage Complexion Crème (more coverage but it's awesome…not for the faint at heart).

Swap out your lighter gold tone shadows for rose gold and warmer, burnt orange tones. I am totally crushing on the new Urban Decay Heat palette; it's the perfect blend of matte and shimmer, with impeccable tones to transition into the fall.

As always, an awesome brow shape frames your face perfectly. For sparse brows, try the Anastasia Beverly Hills brow pencils, or for fuller brows, try the dip brow gel, also by Anastasia. One of my go-to time saver but still show-stopper looks is a great brow paired with a matte, skin toned eye shadow and a pop of color in the waterline using a warm pencil like Torch from Urban Decay.

Tone down the highlighter powders for the office. Yes, I know we all loved the glow that the shimmer powders gave us this summer, but for the office, trim down this part of your regimen to only your cheekbones, in the arch of the eyebrows, and maybe the cupid's bow (ok, I know I pushed it with that one). Trust me; the office selfies and team pics for Facebook do not need the extra highlight; years from now when you look back, you will thank me for that tip.

Last but not least, schedule a session with Denise to upgrade your headshots. There is a science to navigating LinkedIn for your January job search, and it starts with the professionalism of your social media image.
Happy Autumn!
---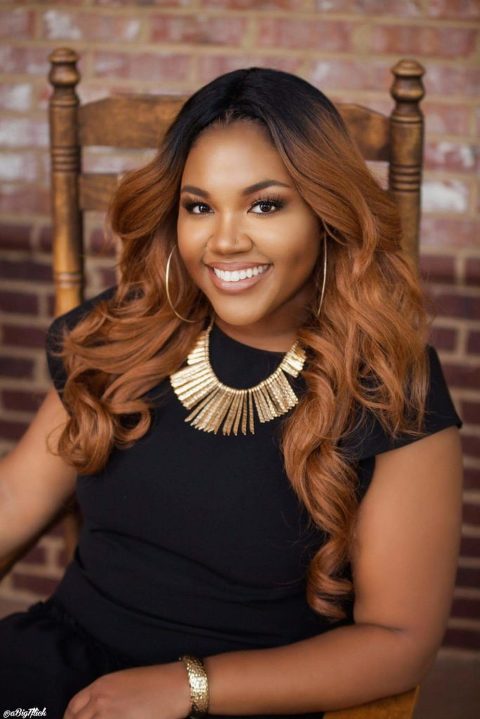 Maranda Williams of Faces By Maranda is a professional makeup artist based in Columbia, SC.  With over nine years experience, her work has been featured in Inspire National Hair magazine, Sophisticate's Black Hair, and Universal Salons Magazines, and she has been a creative force in the makeup direction for the Kenneth Shuler School of Cosmetology advertising campaigns.  I have the pleasure of calling Maranda my Soror and worked with her for my own projects.  I'm excited to work with her again on my upcoming branding shoot so make sure to stay tuned for that!  You can keep up with Maranda via her website.