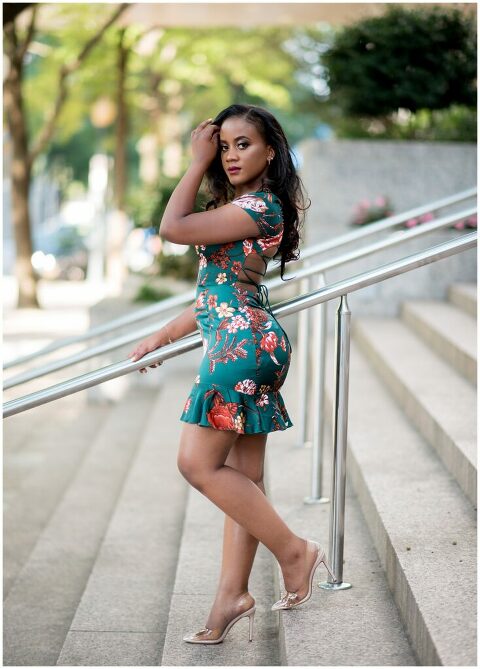 Anna N. | Lifestyle Session
Wow!  What a year 2019 has been!  I seriously can't believe this is the final blog post of the year.  I still have LOTS of 2019 sessions to share with you guys over in 2020, but today I'm rounding out the year with my summer session with Anna.  Anna is a mechanical engineer student and blogger based in Charlotte, NC.  When she reached out to me about booking a session she indicated she wanted her session to show both parts of who she is.  A woman working towards a degree and the fun, flirty side of herself and that's exactly what she got.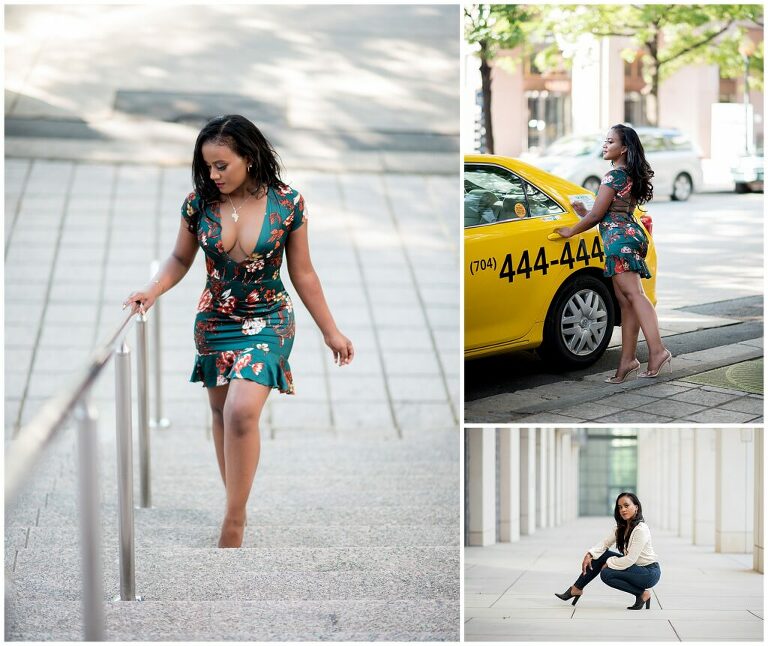 We met up at Amelie's located in uptown Charlotte and captured images of her studying over a yummy cup of coffee.  It's safe to say that she makes studying look good!  We then made our way along the streets of uptown for a couple of fun looks to show off her blogger/fashionista side.  It was so much fun spending time with Anna (and her sister who came to help out!) and getting to know more about her.  I'm always amazed by people who work a full time job, go to school AND have time to blog on the side.  I know what the blog struggle can be like and I commend anyone that can make time for all three.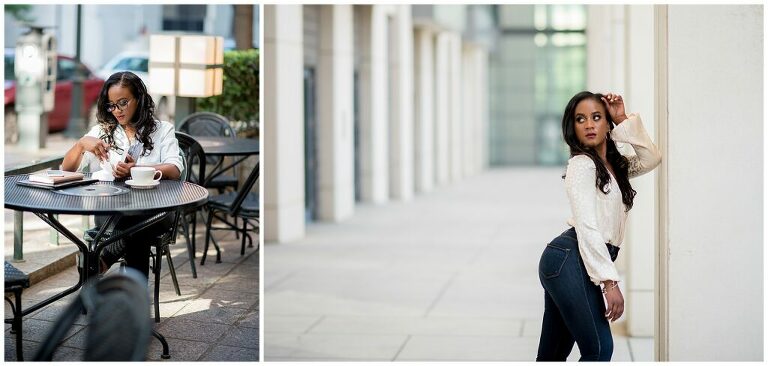 And that leads me to a new transition for the DBP blog…for now at least.  Over the last 5 years I have shown up on this blog almost every single week sharing pieces of my life, client tips and of course sessions of every single client I've worked with.  It's been no easy feat but I knew that consistency is key with anything you do in business.  I have decided that I will be making the move to doing only 1-2 blog posts per month.  They would be a mix of client roundups (featuring more than one client session per post) and tips that are useful for anyone wanting to book a future session.  This allows me to share sessions with a faster turnaround time (that way you aren't seeing shoots that happened in the summer all the way in the winter) and gives me a bit of a break.  When you're a one woman show it's not easy to do everything yourself all of the time.  So if you happen to visit my blog and don't see a post from that particular week don't fret, I'm not going anywhere.  Just come back in a week or two and I'll have fresh content for you!  I hope you guys have an amazing end to your 2019 and I'll see you over in the new decade!