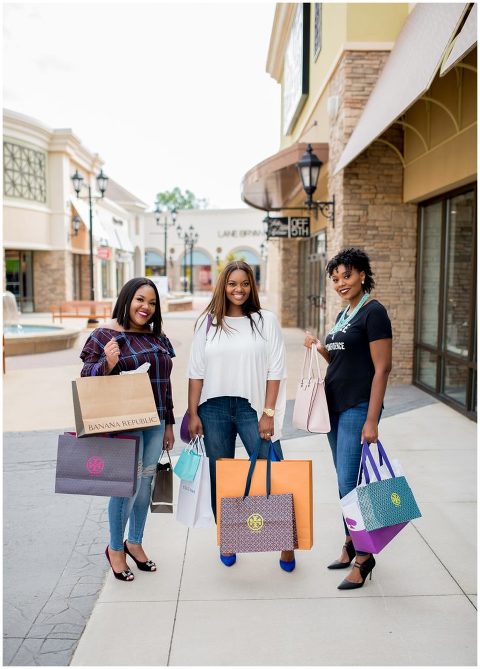 Bianca C. | Charlotte Premium Outlets Session
Want to know the way to my heart?  Combine two of my favorite things: photography and shopping.  Bianca always has the best ideas when it comes to photoshoots and as I've said more than once in the past she ALWAYS keeps me on my toes and our final session to end out 2018 was no different.
Each session that she and I collaborate on traces back to who she is and the things she enjoys doing.  The sessions are meticulously planned out and when the final vision comes together it's beautifully executed.  Bianca is a shopper, as most of us women are, and she enjoys the occasional splurge and fun day out with her girlfriends so it was only natural to include two of her actual friends for some shopping fun at the
Charlotte Premium Outlets.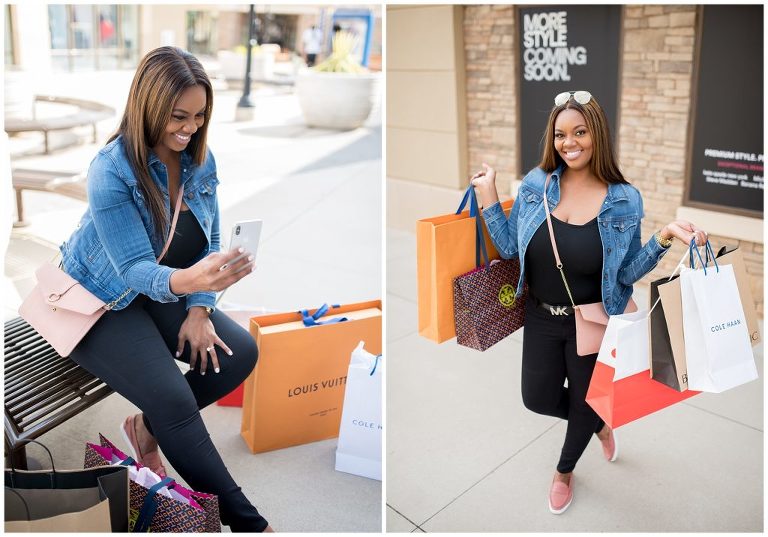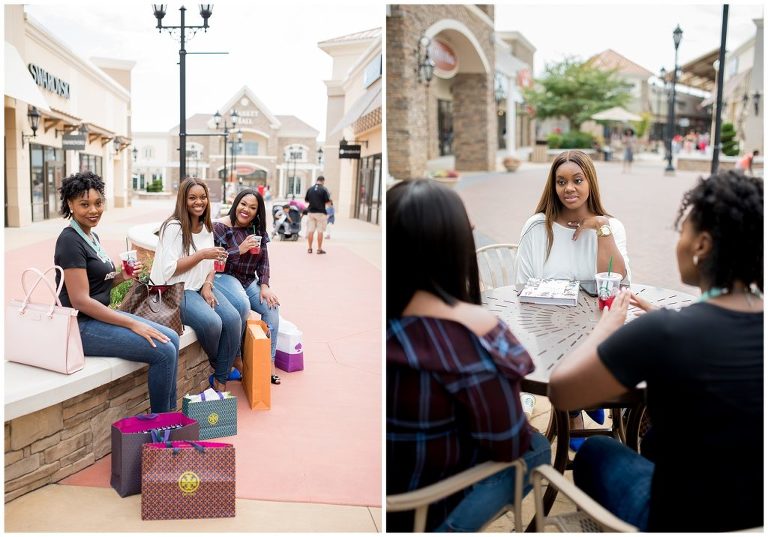 We made our way through the outdoor outlet mall taking group shots that were a lot of fun and then ended the session by showcasing Brittany Hennessy's book Influencer.  Brittany was a speaker at Bianca's Branding With Bianca conference and this shoot was our way of letting everyone know that Brittany would not only be attending the conference but that she would be the fireside chat guest alongside Bianca.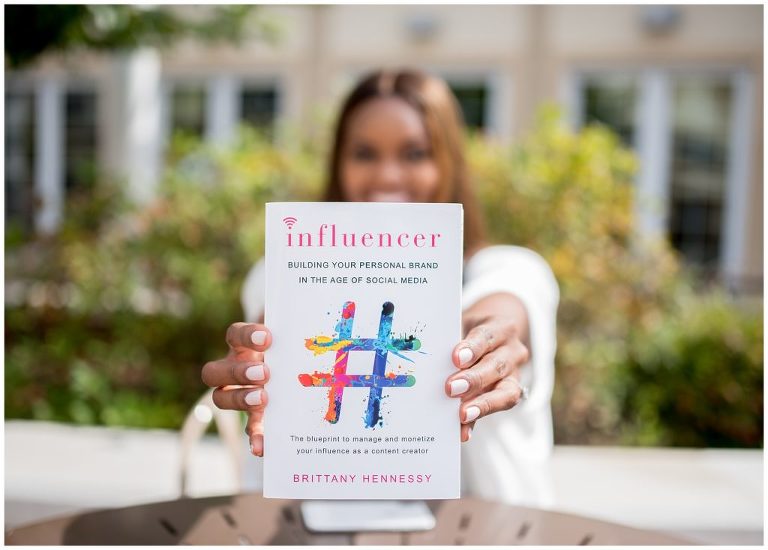 I'm already excited for my 2019 collaborations with Bianca because I know they're going to be fun and fabulous!  And if you're a blogger that is looking to have an arsenal of images to share with your readers then I'd love to chat with you and see how I can help.  
Contact me today
so we can begin planning your session!