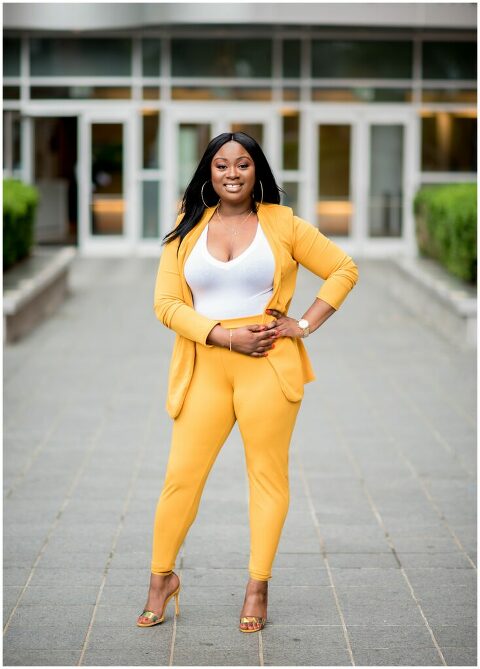 Breyan S. | Uptown Charlotte Birthday Session
Chic and sophisticated life celebration (aka birthday) sessions are all the rage right now and Breyan definitely brought the heat to her shoot earlier this year in uptown Charlotte!  I love when my clients celebrate themselves and commemorate a special occasion by treating themselves to a photoshoot.  I often feel like people think it's vain to have a photoshoot for just themselves unless they're a business owner in need of headshots, but I love that this trend is emerging where people are treating themselves to something so special.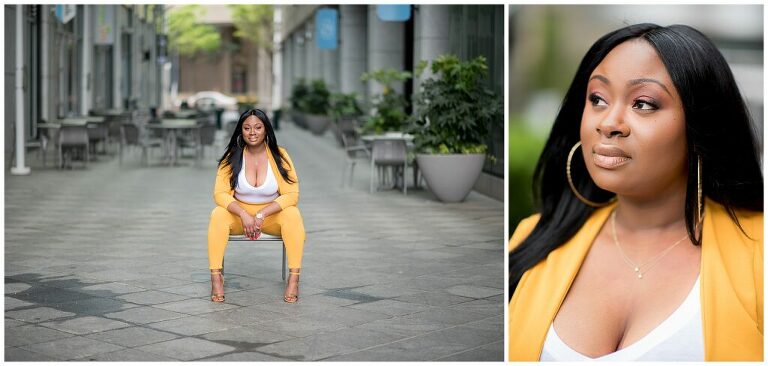 Breyan and I met in uptown Charlotte for her session back in April and she had the sweetest spirit about her.  Her demeanor was soft spoken and a bit quiet, but you'd never know based on the power poses she gave me and the way she worked her session.  I love when my clients come alive in front of my lens.  It's almost like the inner Tyra or Naomi that I'm convinced lives inside each of us comes out and just serves!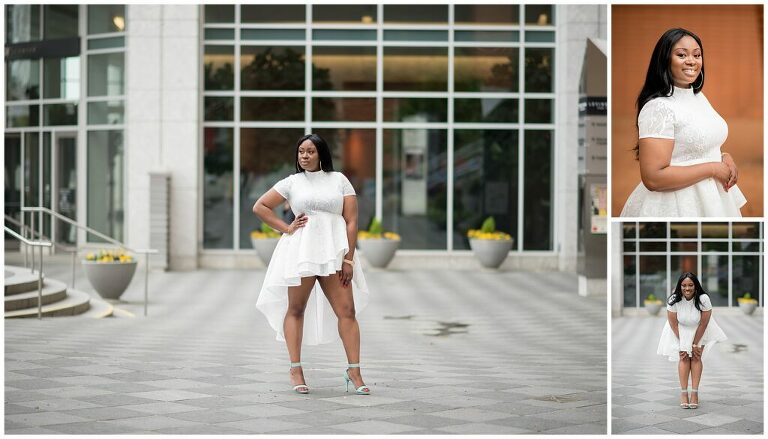 Breyan popped in her yellow suit and brought out a softer side in her second look, a gorgeous white cocktail dress.  It was a perfect way to show who she is through various looks.  I had so much fun with working with and getting to know her and I hope we get the opportunity to work together again in the future.  And if you're considering a life celebration session, but are having doubts let me alleviate them for you and as Nike says…just do it!  I'd love the opportunity to get to know you and see how I can help you celebrate this special moment in your life.  Contact me today so we can begin brainstorming your birthday session to make it everything you want and more!