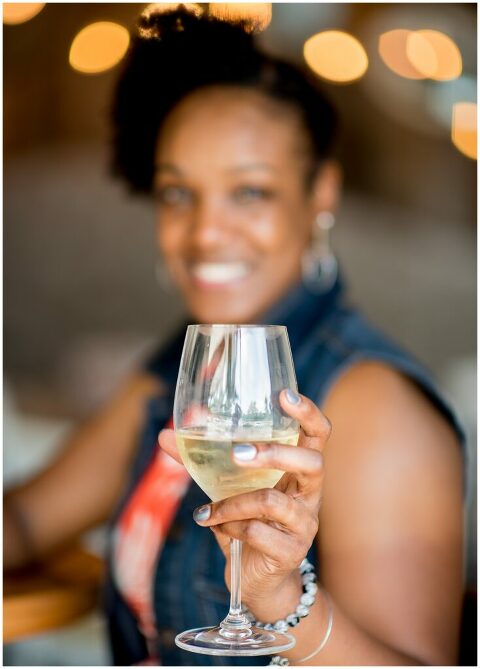 Catherine M. | Grapevine Rock Hill, SC Sessions
Branding sessions and wine…literally two of my very favorite things on this planet.  And when you combine them, well that's just a match made in heaven.  I've had the pleasure of working with Catherine of JazziCat Cafe over the last couple of years on a few different branding projects so when she came to me with the idea of doing something wine themed I was all for it!  Since she typically travels in from Georgia for her sessions I knew a winery was likely not an option.  While I'm located roughly about 90 minutes from most local vineyards it didn't make much sense to travel that distance for a quick branding session (although if anyone is up for the commute please let me know!) so I began to brainstorm.  And my thinking brought me back to the quaint little town that I reside in and one of my favorite places to enjoy a glass of vino…ok, my absolute favorite place…Grapevine.  It's a cute little wine shop nestled in the heart of the Riverwalk community that has delicious wines and their charcuterie boards are to die for!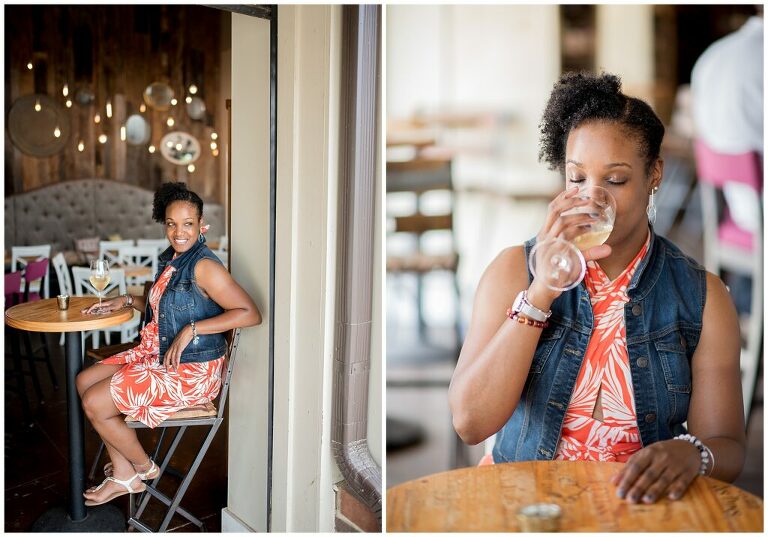 I reached out to Grapevine to make sure it was ok for us to shoot there and they happily obliged so Catherine and I met up to capture some images of her indulging in a bit of wine and just enjoying the atmosphere.  After her session ended I decided to get a glass for myself (the Educated Guess Cabernet is my fave!) and we sat and chatted for a bit, catching up and having a little girl time.  It was definitely one of the most relaxing and enjoyable sessions I've ever had.  What can I say?  I'm not hard to please when it comes to wine!  I love sessions that are unique and out of the box and I always thank Catherine for giving me something fun to do during our time together.  And if you're in need of some branding images that give a little more insight into who you are as a person then I'd love to chat!  Email me today so we can begin brainstorming.