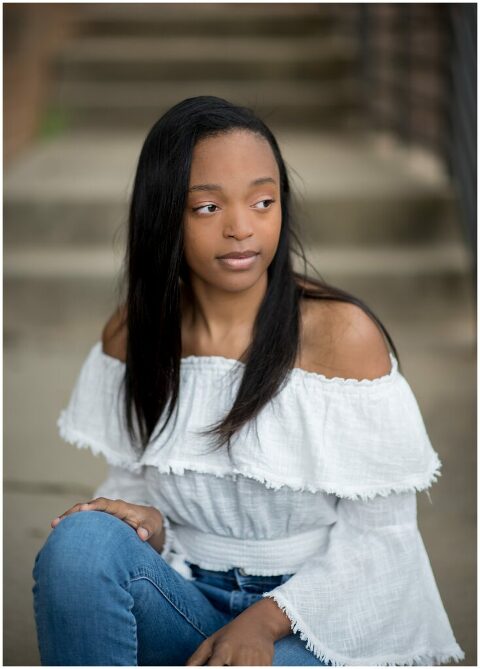 Kyndal c/o 2019 | Charlotte Senior Session
It's crazy to think that my session with Kyndal was all the way back in April of this year and at that time she was a senior that was still looking forward to the end of the school year, graduating and all of the festivities surrounding that time in her life.  Now she's a freshman in college experiencing something completely new!  It just goes to show you that your life can change drastically within a matter of months.

I met Kyndal, her mom and sister on an unusually chilly and windy morning at Providence Day School.  You'd be surprised to know that this was my very first high school senior session that actually took place at the client's school.  When I came to that realization myself it made me even more excited.  Senior sessions out and about in uptown Charlotte, at Romare Bearden Park or downtown Rock Hill are all nice, but I think when a student looks back on these images years from now seeing themselves at the school that took care of them and helped them mature into the adults they'll eventually become will be a heart warming moment.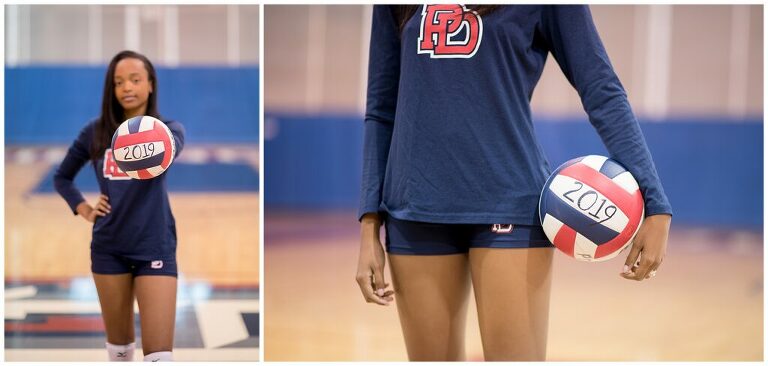 Kyndal has such a good head on her shoulders and it was great getting to know her as well as her family over the course of her session.  Just as the rain began to pick up we made our way into the gym where Kyndal was able to show off her volleyball skills.  I wish her much success on her future endeavors in college as well as the work force later in her life!  And if you're a rising senior (or the parent of one) then I'd love to chat with you about your session.  Now is the time to start booking and planning so contact me today you're interested in having me shoot your session!