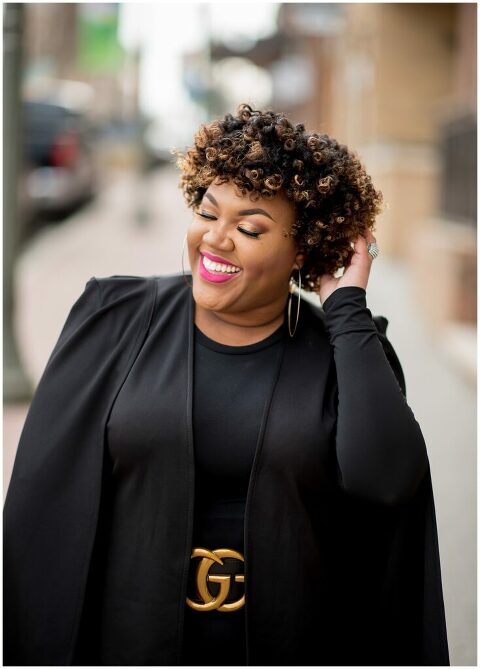 Maranda W. | $100 Headshot Event
I have been waiting to get my favorite Columbia, SC makeup artist in front of camera for a LONG time and it finally happened during my $100 Headshot Event that took place earlier this year.  Maranda and I are both members of Alpha Kappa Alpha Sorority, Inc. and University of South Carolina alums and with both of us working in creative fields it was only natural that we would have clients that overlap.  I've recommended more than a few of my clients to see Maranda prior to their session and have been blessed enough to have worked with her myself as well.  She's super talented and that's only surpassed by her amazing personality.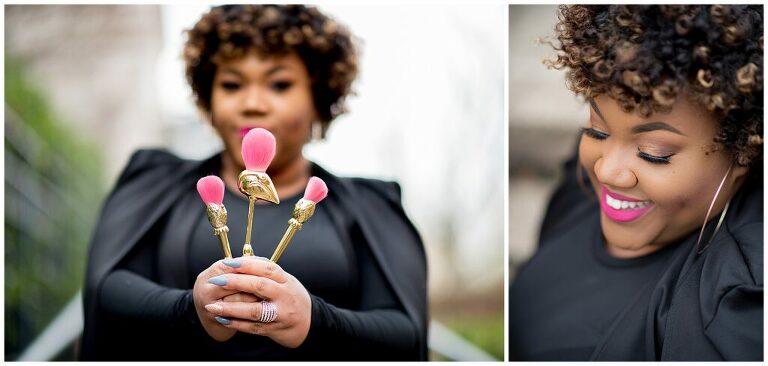 The morning of her session we met in downtown Rock Hill, SC and she showed up prepared for her session 110%.  Dressed to the nines, curls poppin' and her makeup obviously flawless.  We had a great time catching up on what we'd both been up to since I last saw her doing the makeup for my sister's wedding.  I'm so excited to see what's in store for her and her business in the coming months and years.  Her strong work ethic and desire to make women feel beautiful is just part of the reason why I'd recommend her to anyone needing makeup services in the Soda City area.  Her work has been published in Inspire National Hair Magazine, Sophisticate's Black Hair, among others.  To learn more about Maranda and to follow her visit her website or check her out on Instagram.  I promise you won't regret booking her services for any upcoming events or photoshoots you may have.