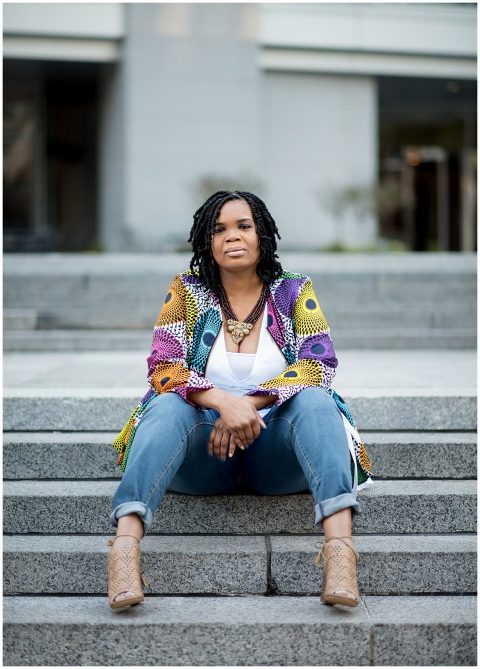 Marcie T. | Brown Girl Collective
Marcie and I met, of all places, via a tag on Instagram.  Yep, you read that right.  If there was ever a story behind why using tags can be powerful for your business this would be it!  Whenever posting images to my IG account I use a plethora of hashtags.  And along with those I will sometimes tag prominent, and pertinent, accounts in my photos as well.  As I was promoting my $100 Headshot Event towards the end of 2018 I decided to tag one of my favorite accounts, Brown Girl Collective in hopes that maybe they'd see it and like it or reshare the image.  Well I got something even better than that.  The creator of BGC herself, Marcie Thomas reached out to me about doing a headshot/branding session for herself!  I can honestly say I was super surprised.  Being that she was based in Georgia and I'm sure had a ton of amazing photographers right at her fingertips I couldn't believe that she'd be willing to travel all the way to the Carolinas to work with me.  But she did…and here we are!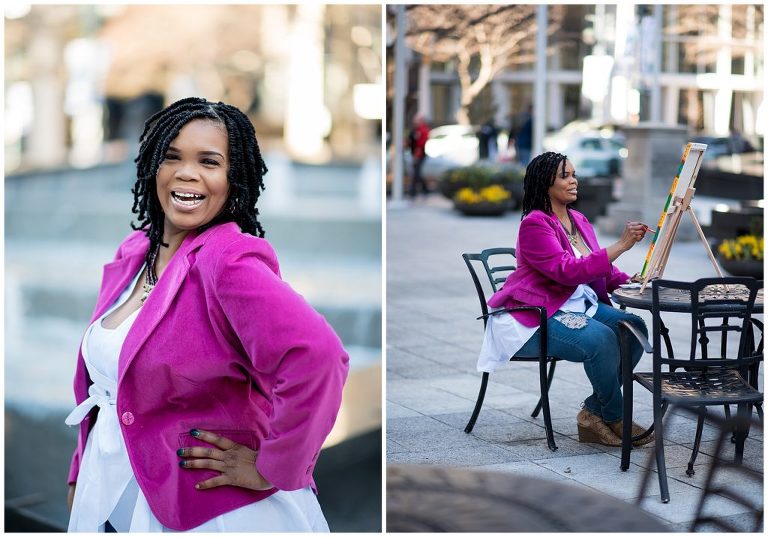 Her session took place in scenic uptown Charlotte on what was a chilly, but beautiful morning.  She told me about her passion for art and painting and I'm so glad we were able to work her pieces into her session.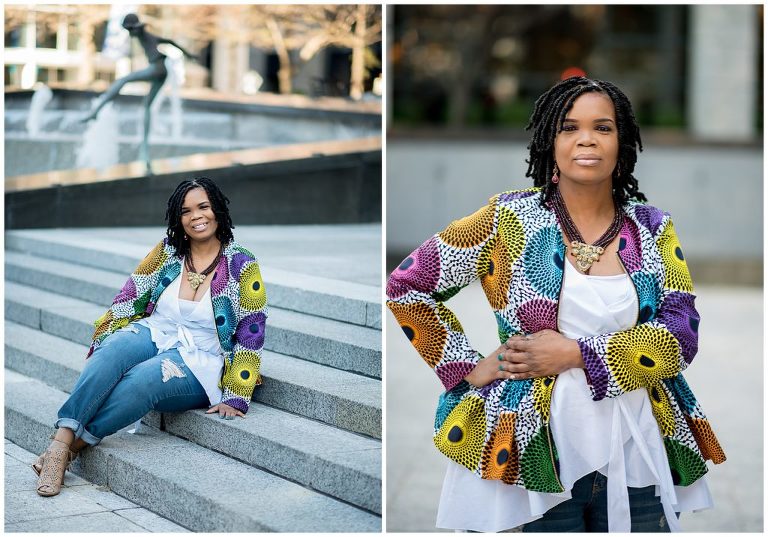 Marcie is a creative force who uses her talents to educate, motivate, and inspire through the Brown Girl Collective.  She's also the voice behind The Brown Girl Diaries blog and an upcoming podcast and event series, Love and Soul Creative.  Her first series of paintings is set to launch this spring so make sure to stay tuned for that.  You can find Marcie on Instagram, Twitter, and Facebook.  It was such a pleasure meeting and working with her and I hope we get the opportunity to create more #blackgirlmagic together!