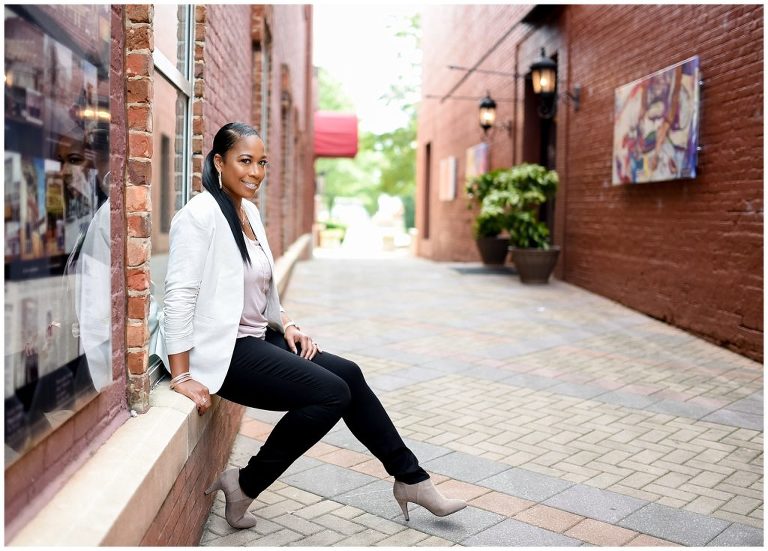 Courtney E. | Rock Hill Branding Session
I'm slowly working my way through my group of friends and getting them in front of my lens.  I love capturing people I know and getting them to see themselves the way that I see them.  It's been fun to do over the years and something I hope to have the opportunity to continue doing for many years to come.  I've known Courtney a couple of years now since she joined the book club I'm a part of and so when she broached the topic of writing an educational book and needing some professional headshots and branding images I was of course elated that she would choose me to help her bring this project to life!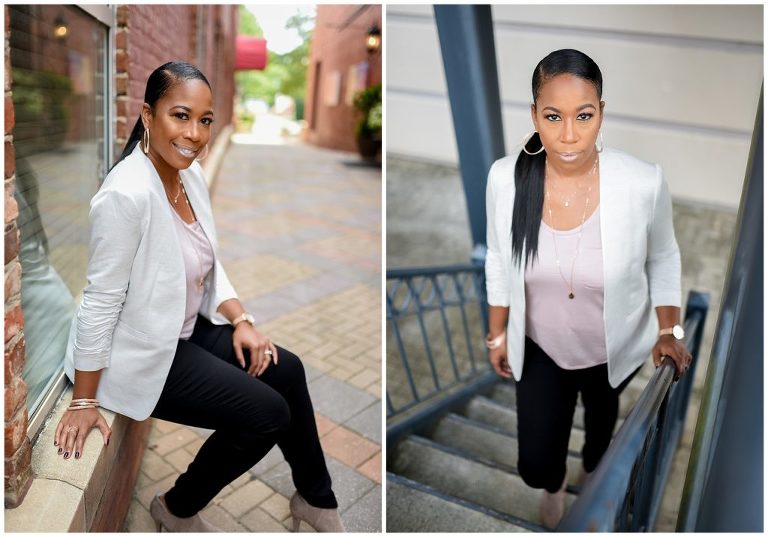 Since this was her first time having a session of this style I'm so glad she used my
Pinterest board
to help put her look together.  I love it when my clients put thought and effort into their looks and I know that's not always easy so I like to help them out by creating a few different boards to help them along.  I highly recommend utilizing this when booking a session with me so that you can feel your most confident and put together.  She showed up to her session looking professional, but not too stuffy that she's unreliable which is so important in this day and age.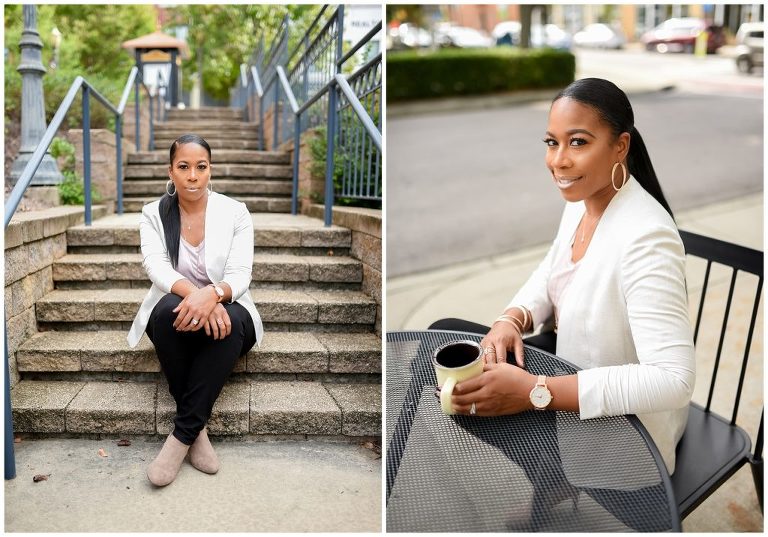 Our 30 minute session took us up and down Main Street in downtown Rock Hill on a sleepy Sunday morning and we managed to capture some great images she can use for not only her website, but also her social media accounts and eventually on her book.  And if you're in need of updated branding images then I'd love to chat with you! 
Contact me today
to see how I can help you bring your vision to life.