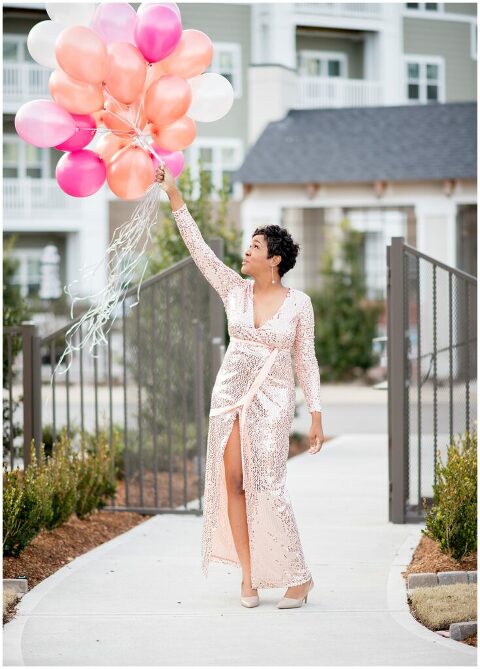 April Turns 40!
Milestone birthdays should be celebrated to the fullest!  Lavish spa days, birthday drinks with your loved ones and of course a fabulous photoshoot has to be on the agenda as well!  I was so excited when April contacted me about helping her to ring in the big 4-0 a few months ago.  She and her husband BROUGHT it for their love story session last year so I knew that she was going to pull out ALL the stops for this session and she did NOT disappoint.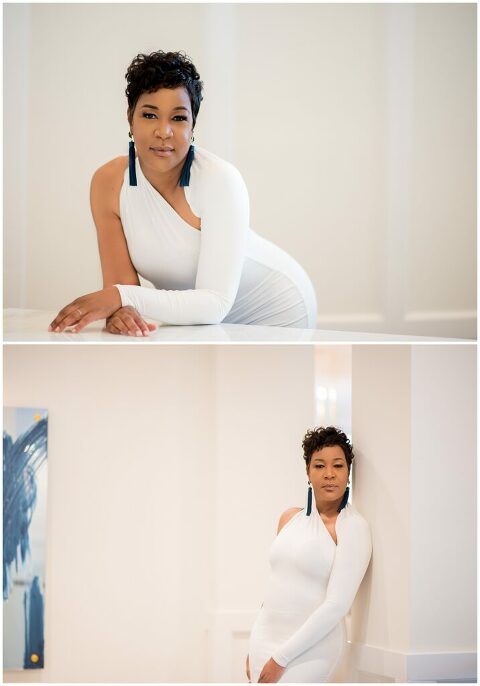 With three looks that reflected her elegant and fun sides we had a blast catching up and making this session as memorable as possible.  A modern and chic (and might I add new) apartment complex in Columbia, SC was the backdrop for our session and it went so well with each one of her looks.  Her white gown played perfectly with the piano room that guests enjoy during their down time.  Her blush sequin dress was fitting for the interior of the complex with it's lush furniture and beautiful lighting.  And then finally her fun and flirty dress was great as we captured her outside with balloons in tow.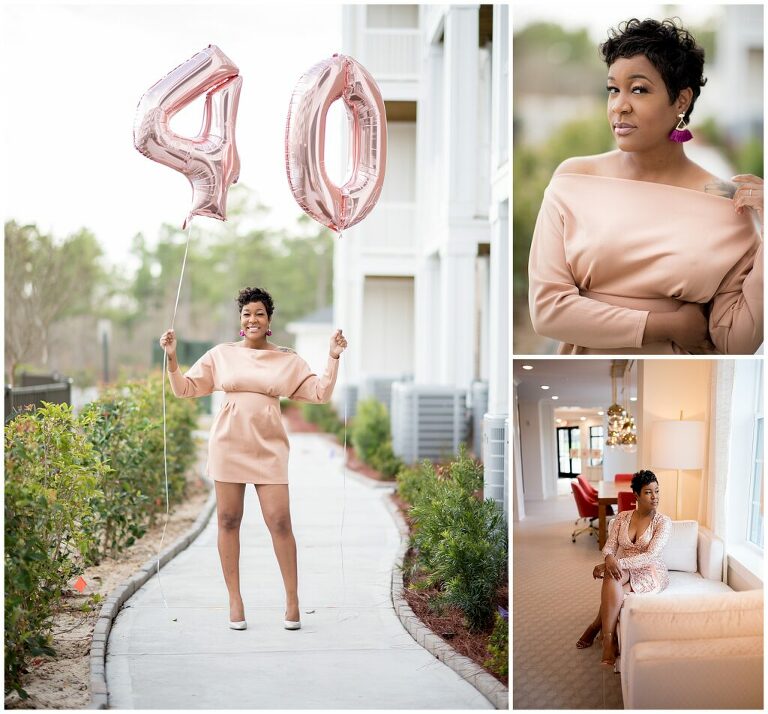 I know this year will be epic for April and I'm so thankful that she allowed me to play a small role in helping her to celebrate it.  And if you have a milestone (or other) birthday coming up soon then I'd love to do a life celebration session with you!  There's no better way to capture this moment in your life than getting glammed up and treating yourself to a photoshoot.  I personally think it is the perfect way to kickstart your much deserved celebration.  You can never go wrong with loving on yourself, right?  Contact me today so that we can begin planning your session!