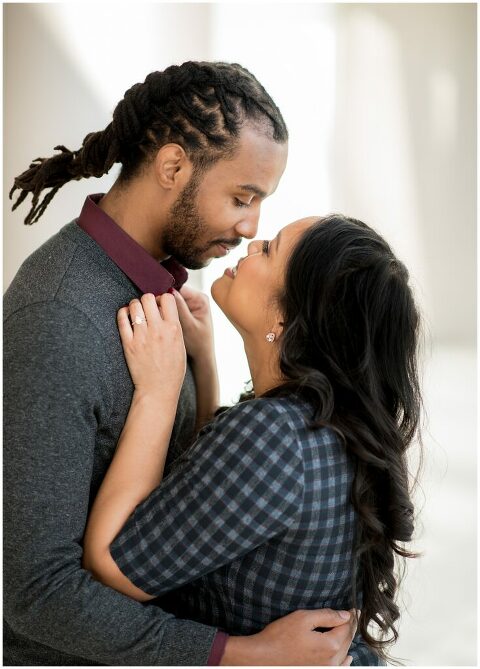 Paula + Elijah | Duke Energy Center Engagement Session
I love love.  Capturing someone's love story is one of the most important aspects of what I get to do.  And while I no longer shoot weddings, I do still enjoy shooting a good engagement session even if they are few and far between these days.  I met Paula and her fiance, Elijah, on a cold February morning as we prepared for their session in uptown Charlotte.  And even though it was a brisk day, the sun beamed high in the sky and made for the perfect background.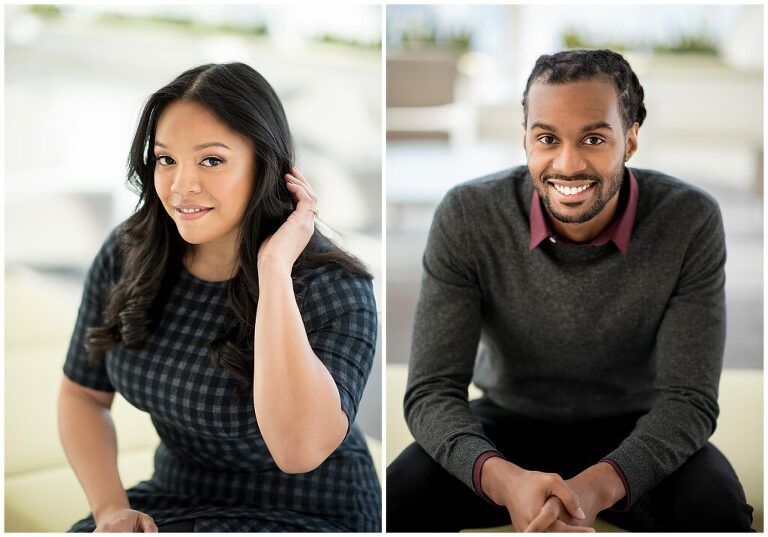 Their  session started off at the Duke Energy Center building, one of the most beautiful skyscrapers I've ever had the opportunity to be inside of.  The sun shone in from outside making the crisp white walls shine even more brightly.  And Paula and Elijah's dark wardrobe played perfectly against the brightness.  It was so much fun getting to know the two of them and learning about how their love story came to be.  A lot of my male clients can sometimes be indifferent about shooting a session, but Elijah seemed to be just as happy to be there as Paula was.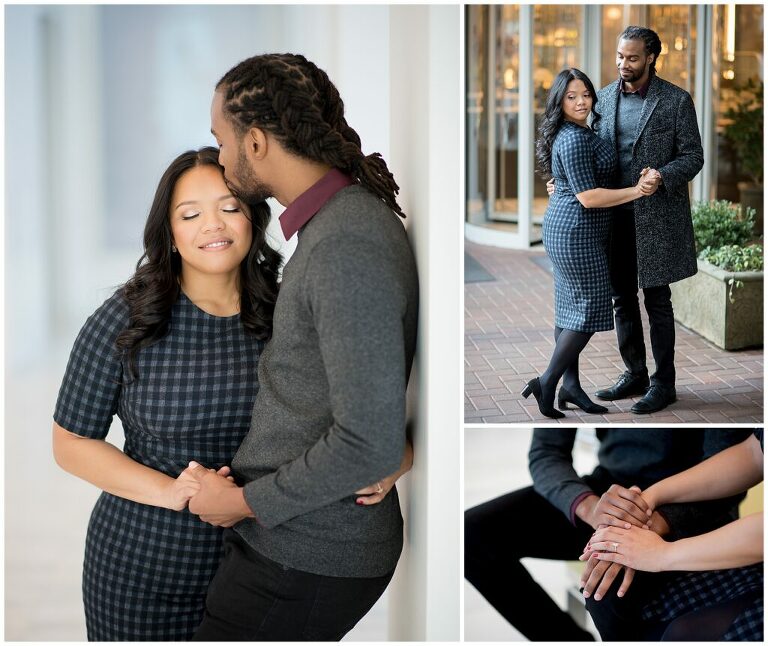 After wrapping up inside of the Duke Energy Center we then headed to the streets to capture a few shots before we got too cold.  We made our way down the street to La Belle Helene, which is always a beautiful setting from even just their patio.  It's definitely one of my favorite places to shoot couples due to the intimate feeling and ambiance it radiates.  I'm so excited to see what the future holds for Paula and Elijah and wish them a marriage more beautiful than their wedding day.  And if you're in need of an engagement session then I'd love to chat with you!  Contact me today to see how I can help you tell your love story.