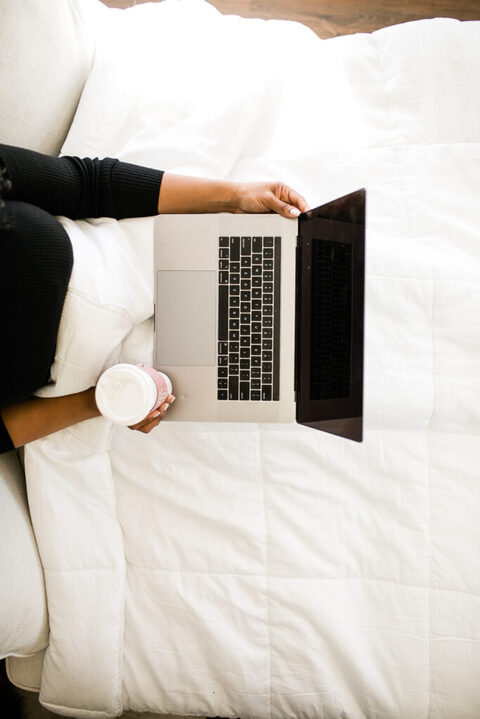 Don't Make These Mistakes When Booking Your Session
Booking a branding photoshoot can be a crucial step in establishing your brand identity. However, there are certain mistakes that you should avoid to ensure that your photoshoot is successful.  Here are 8 mistakes to make sure you avoid:
Don't forget to communicate your vision and goals to your photographer.  Your hired photographer isn't a mind reader and no two brands are just alike so make sure you clearly explain what you want to get out of this session.
Avoid scheduling your photoshoot during a busy or stressful time.  If you've never booked a branding session before then you may not know all of the intricate details that it involves.  It will take up a good portion of your time and will be your primary focus in the days/weeks leading up to the session.  Make sure your schedule is as clear as possible during this time so you're not stressed out and can handle any bumps that may arise.
Don't be afraid to invest in a professional makeup artist.  This service may not seem important, but it can greatly enhance the look and feel of your photos.  A professional MUA will amplify your natural beauty and allow for a more polished look.  Additionally, this service will give you a boost of confidence ensuring you feel your best.
Don't neglect your outfit and accessories.  The right look will tie your images together and allow your photos to flow seamlessly into your website and social channels.  Unsure of what to wear?  Hiring a professional wardrobe stylist is a great option to help you feel and look your best.
Avoid trying to imitate other brands in your photos.  In our comparison culture this can be a subconscious action, but remember your brand is unique to YOU.  Your secret sauce is that no one is like you so make sure your photos are authentic and representative to who you are.
Don't forget to consider the location and background of your photos.  Location is so important to your overall brand image.  You want to use a location that will not only flow well into your website, but that also fits your overall vibe.  Keep in mind many indoor locations will require a fee to utilize the space so make sure to add that into your budget when booking your session.
Avoid not having a clear idea of your target audience.  One of the worst things you can do is to book a session without having a clear, well thought plan and vision.  Unless you're just looking to update your headshots you need to know the purpose of the session.  What message are you trying to convey and who is the message for?  Become clear on this mission before booking your session.
Don't forget to have fun and let your personality shine through in your photos.  While yes, a branding session is for your business no one ever said it couldn't also be fun.  Your clients want to see more than just the "work" you, so let loose and have a little fun expressing other parts of yourself.
If you've read all of that and you're ready to schedule your branding session then I'd love to chat with you!  Contact me today so that we can discuss how to bring your brand vision to life!