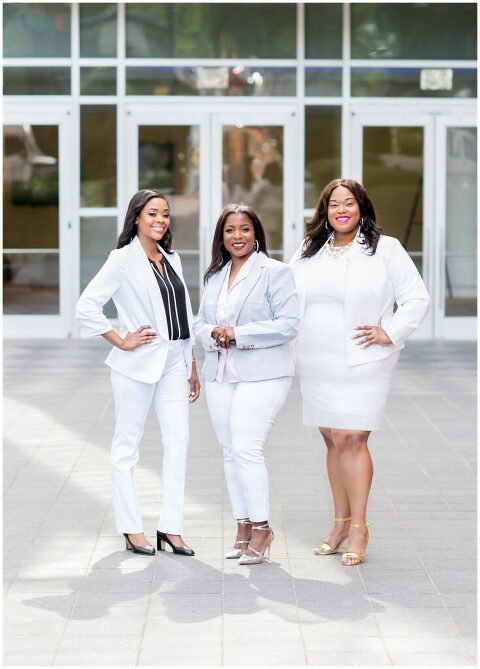 QNA Higher Education Consultants | Branding Session
Branding sessions aren't just for individuals.  Sure a lot of business owners and entrepreneurs are deemed sole proprietors, but there are plenty of startups that have more than one person running the show and a branding session for them is just as important as it is for a solopreneur.  I had the pleasure of working with Nikki, Aurrielle and Quin for their business, QNA Higher Education Consultants.  Their session took place on a beautiful, albeit windy morning in uptown Charlotte this past spring.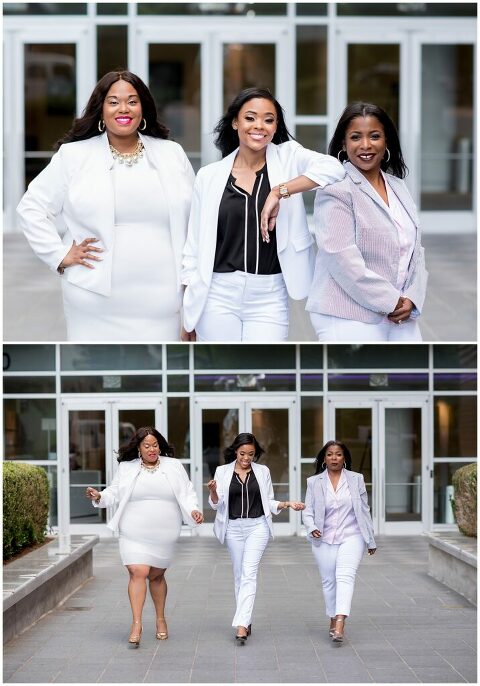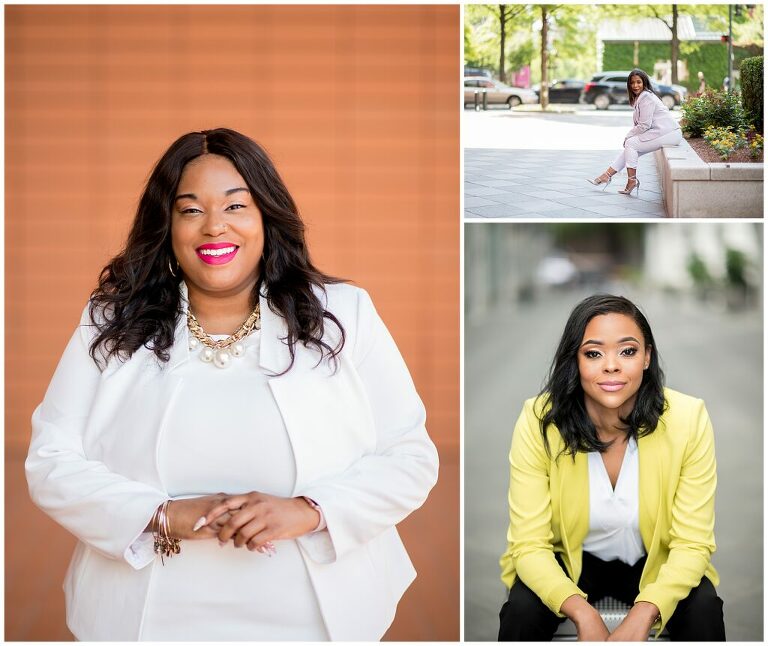 They came to their session prepared, put together and coordinated which is one of the main things to keep in mind when doing a team branding session.  During a solo session, while you may still be a bit stressed out leading up to your session, you only have to worry about yourself.  Hair, makeup and wardrobe are only a concern for you, but when implementing a team session everyone needs to look cohesive as a unit.  It's important to book the same makeup artist, or at least artists that have very similar makeup styles so you don't all look drastically different from one another and you want to make sure you communicate wardrobe ideas with one another.  The simplest and most effective way I've found to do this myself is by creating a Pinterest board.  Come up with a concept and general color palette and then have everyone contribute to the board so you can see what everyone is planning to wear and how the varying looks will coincide with one another.  Just like with a family or couples session you want to make sure you and your team compliment one another without being too matchy matchy.  Something the ladies of QNA Higher Education Consultants executed beautifully!  I'm excited to see where their new venture takes them and if you have a team that is in need of updated branding images then I'd love the opportunity to chat with you all!  Contact me today so we can begin planning your session.