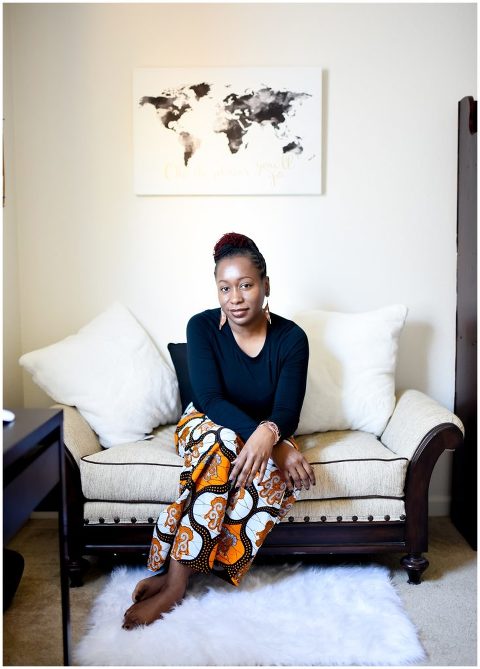 Robin D. | $100 Headshot Event
One of the best things about creating my $100 Headshot Event was the opportunity to work with existing clients. It's always fun to catch up with clients to see where life has led them since the last time we worked together. And the fun thing about working with authoress Robin Danielle of Danny's Closet was that this headshot session was almost one year to the date of her first branding session with me.   Robin is self-published and writes poems and page-turning literature.  She also guides other aspiring authors to drop the 'aspiring' and truly become authors.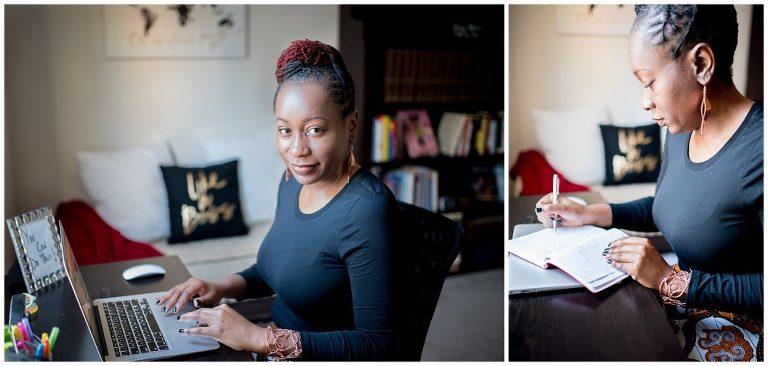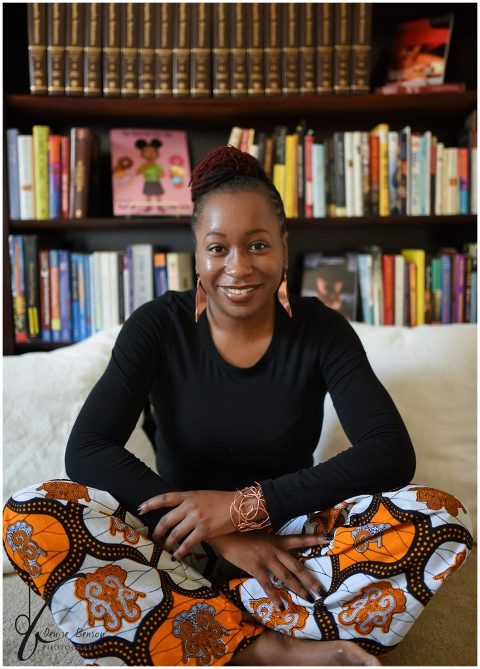 Her first session took us through the streets of uptown Charlotte, NC so this year Robin decided we'd keep it comfortable and warm and shoot in her home office. I love when clients opt to do things a little differently and since she's a writer it makes perfect sense to shoot in the space where she creates.  I loved Robin's intimate loft space that had a cozy reading nook and a large bookshelf filled with not only the work of other authors but her own work as well. There's nothing quite like seeing your own work displayed and the sense of accomplishment that brings.  She's published four books (three fiction and one children's book) and it was fun flipping through the pages and seeing her work in person.  If you'd like to check out some of Robin's work and order a book or two make sure to visit her website, Danny's Closet or visit her on Instagram or Twitter.  And if you're an entrepreneur that needs fresh new visuals for your website and/or social media accounts I'd love to chat with you about bringing your brand visuals to life.  Contact me today so we can chat!