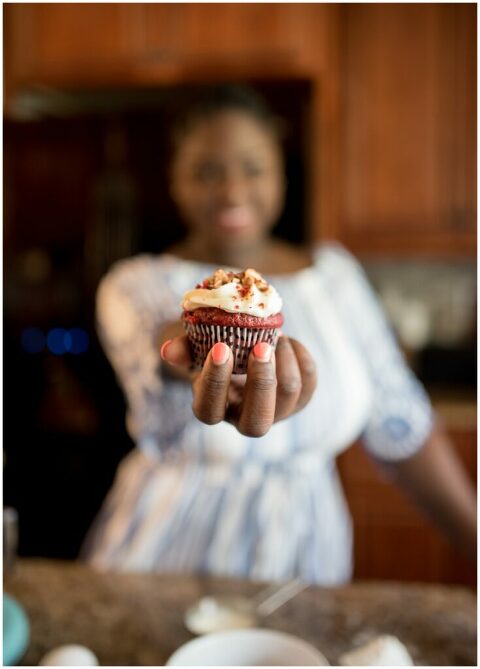 Tamesha B. | Mesha's Sweet Treats
I'm so proud of the session that I'm sharing today.  Not necessarily proud of myself because I shoot branding sessions day in and day out, but proud of the person that I had the chance to capture.  My cousin Tamesha, owner and baker extraordinaire, of Mesha's Sweet Treats has taken the leap into entrepreneur life.  She's worked in bakeries for years and dabbled in creating her own goodies, but now Mesha's Sweet Treats is a full fledged business that she runs alongside her mother.  When she reached out to me regarding a branding session I was ecstatic!  I've had the pleasure treating myself to some of her desserts over the years so I was happy to work with her in this capacity and share with the world, visually, just how good her treats are!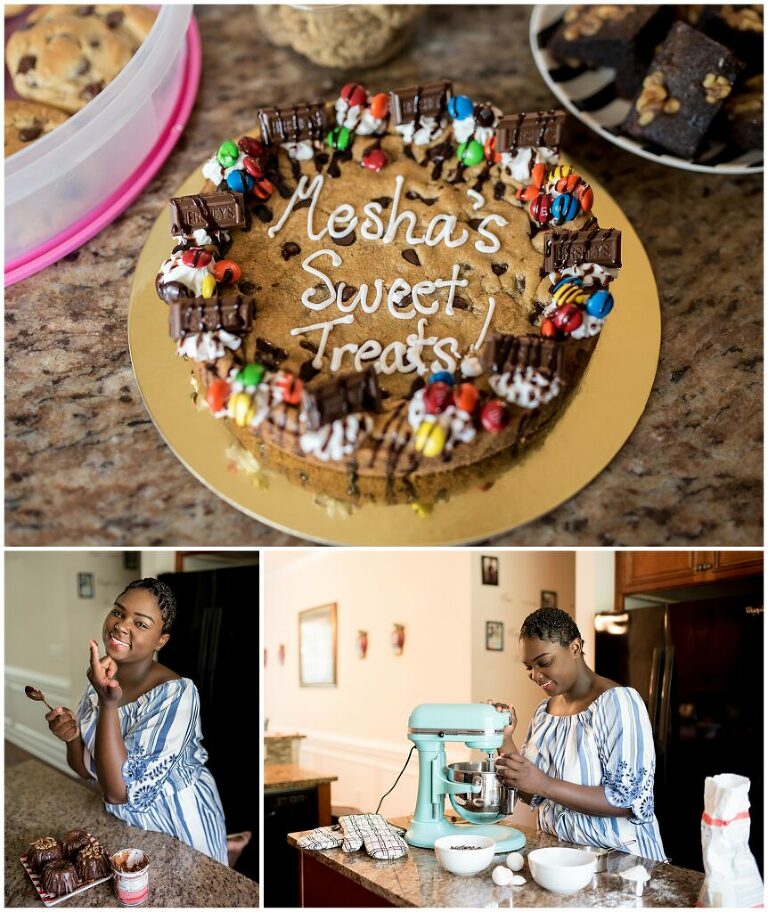 Over the course of our time together I was able to capture Tamesha in action showing her baking process from start to finish.  And of course the perk for me was capturing the finished products and then tasting them!  They do NOT disappoint.  We wrapped her shoot by capturing a few headshots that she's able to use across the board from her website, to marketing materials to her social media accounts.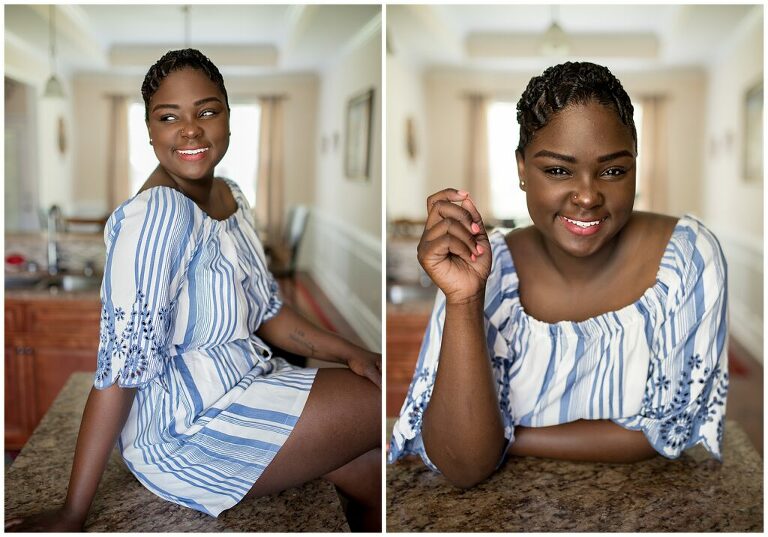 I'm seriously proud of the woman and business owner she's become.  And I cannot wait to see what her business blossoms into.  I know she has a seriously bright and SWEET future ahead of her.  If you're in the Rock Hill area and in need of custom made goodies for your next event (or even just to take home and treat yourself with) then definitely check her out today!  And if you're a baker, maker or other creative and in need of updated branding images then I'd love to chat with you!  Contact me today to see if I can help you bring your products to life.