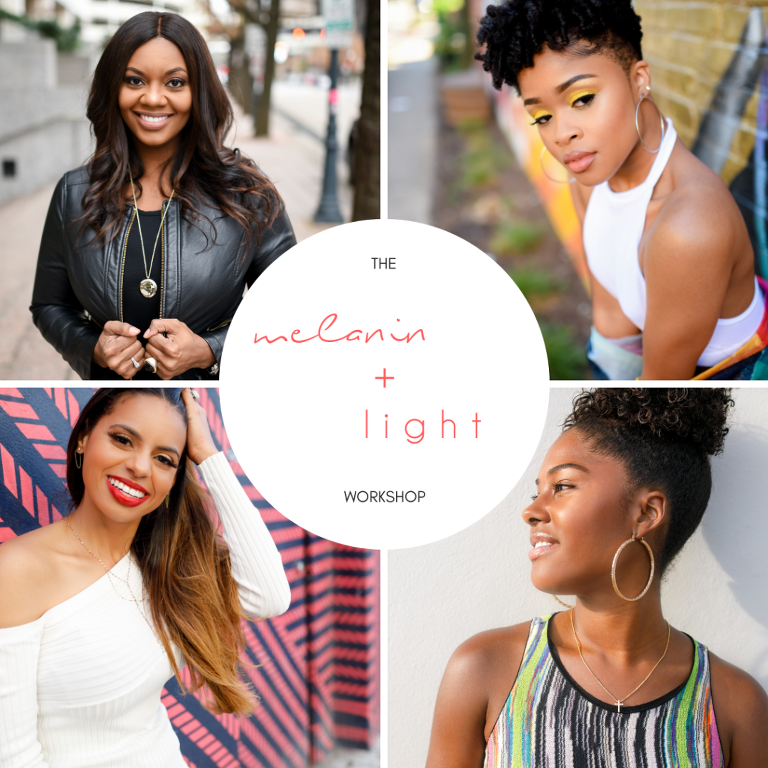 It's officially here and I'm so excited to FINALLY be able to share this news with the world!  After months and months of planning alongside Kristen Gordon of
K. Marie Photography
our new project is finally being unveiled for the world to see.  And if I'm being completely honest I'm currently a ball of nerves and excitement which I think is good when venturing into something new.  We created this workshop as a need that we felt many in the photography community had, how to properly shoot and edit their black and brown clientele.  Kristen and I both have similar shooting and editing styles and a desire to help other photographers properly hone their skills so the only natural next step was to put together a workshop based off of this idea.
Our first workshop,
Melanin + Light
, will take place at Collision Cowork in Rock Hill, SC on February 9, 2019 from 11 am – 3 pm.  The workshop will include hands on training with two models to get you more comfortable with posing and client interaction, basic editing tutorials in Lightroom and ending the day with lunch and an informal Q+A session.  Early bird tickets are officially on sale now, with a savings of $50, and you can get them
here
.  Early bird sales will end on December 6 and regular ticket sales will end on February 1.  There are a limited number of seats available so don't wait to purchase your ticket!  If you're reading this after the workshop has ended please make sure to sign up for the DBP Brand Experience Newsletter to be notified of future workshops.
Date: February 9 ,2019
Time: 11 am – 3 pm
Location: Collision Cowork, 116 E Main Suite 201, Rock Hill, SC 29730
*Lunch will be provided